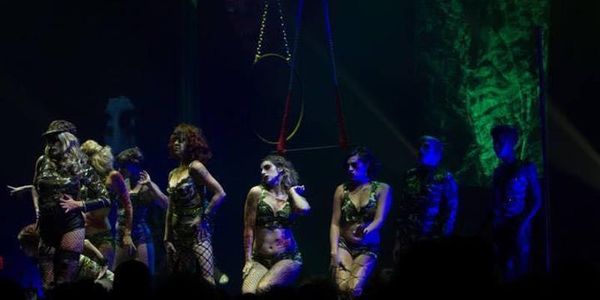 Halloween Ball & Aerial Cabaret
October 25, 2019 8:30pm
S&S's "Halloween Ball & Aerial Cabaret" is a celebration of all things scary, sexy and Halloween!!
That's right, S&S is doing it again with ALL NEW ACTS featuring Austin's sexiest and most talented pole, aerial arts, burlesque, flow and performance artists in this exciting cabaret show!
You will see your favorite Halloween characters stripping down to their pasties and panties for some naughty fun! This amazing evening of live entertainment will feature Texas's best pole & aerial acts, and live performance artists!
The show's fourteen acts, with two intermissions, will feature sexy-flexy pole dancing, stunning aerialists, amazing contortion, hot burlesque acts and more!
You are encouraged to come in your favorite costume and be part of the Halloween festivities!
We are presenting "Halloween Ball & Aerial Cabaret" on Belmont's main stage to provide the ultimate viewing experience!
Preferred Reserved Seating,,Tables and VIP Sections are available for purchase. Please inquire about larger group purchases and Private VIP Lounge Seating.